$15K CASH MADNESS
March 25 @ 8:00 pm

-

March 26 @ 12:00 am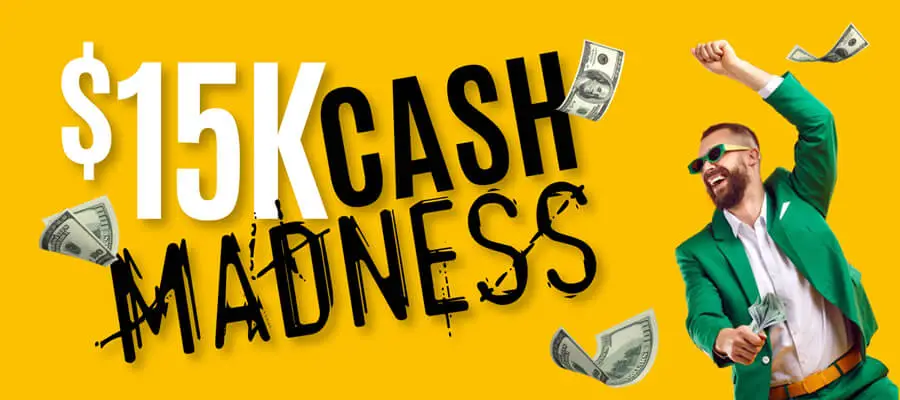 SATURDAY, MARCH 25 | STARTING AT 8PM
WIN YOUR SHARE! • TEN $1,000 CASH PRIZES • ONE $5,000 CASH PRIZE
Starting March 1, Swipe And Print A Free Entry Daily.
Receive Another Entry For Earning 1,000 Points Daily.
Place All Your Printed Manual Entries Into The Drawing Barrel.
Collect Entries 12:01am On March 1 Until 7:30pm On March 25. Selected Winners Have 3 Minutes To
Claim Their Prize Before It's Redrawn. Patrons May Win More Than One Prize.